Saturday, 4th October
16:30 - 17:00

Registration

17:00 - 18:00

Welcome & Environment Installation

We'll install Ruby on Rails on your computer, so bring your laptop with you.
18:00 - 19:00

Lightning Talks

Dorota Sokołowska - "Dlaczego Geek Girls kochaja marchewki - czyli parę słów o GGC"
Adam Sibik - "Programowanie to prawie jak supermoce. CoderDojo na świecie, w Polsce, w Gliwicach"
Marlena Staszek - "Women in Technology"
19:00 - 20:00

Workshop

20:00 - 24:00

Friday Hug & Middleparty

;]
---
Sunday, 5th October
09:00 - 10:00

Breakfast

10:00 - 13:00

Workshop

13:00 - 13:45

Lunch

13:45 - 14:00

Bentobox - Understanding Web Apps

Michał Skóra
14:00 - 15:00

Lightning Talks

Basia Madej - "Adventures? Make You Late for Dinner"
Michał Wyrobek - "Communication oriented programming"
Zofia Lekki - "Niech MOOC będzie z Tobą!"
Alek Małaszkiewicz - "Effectiveness in developers teams"
15:00 - 18:00

Workshop

Extend your application
18:00

Final Lightning Talks
---
FAQ
How much does the workshop cost? Nothing, it's free! You just need to be excited!
Who is this aimed for? Women of any age with basic knowledge of working with a computer. The speeches and group work mostly are given in Polish, but there may be a group of English-speaking. Please bring your laptop.
Can men attend? Yes, but girls are given a priority.
I know how to program - How can I help? We're also looking for people to be coaches. We'll have a two-three hour workshop before the event to walk you through the curriculum. Tweet us
---
Location
View Larger Map
---
Friends, partners and supporters

Hackerspace Silesia is a community of creative people with different areas of interest connected with technology.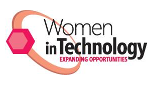 Women in Technology is a community of women who share one common feature - Technology.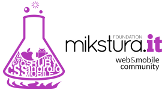 Mikstura.IT is a foundation which grew out of a web and mobile community aiming to provide an interactive forum for programmers, designers and entrepreneurs, NGO innovators and all people.

Woman on Rails is a blog about technologies (ie Ruby, Rails, JavaScript, CoffeeScript), emotions and IT events.

Soroptimist International Cieszyn is a global organization for women with high professional and social position. Their mission is to take action to improve the lives of women and girls.

SRUG (Silesian Ruby Users Group) is friendly and regular meetings about Ruby language and more. The purpose is to exchange knowledge and experiences of developers.

Geek Girls Carrots (GGC) is a community for women interested in ICT. The mission of the community is to promote women in IT.

Register for #hack4good in Kraków! 12-14 September 2014.

The conference SmartDevCon is orientated at companies and specialists connected with modern device solutions.

Coder's Lab is the first School of Programming in Poland, based on modern bootcamp courses. The flagship Ruby on Rails is dedicated for those who wants to join the ranks of the most sought after IT proffesionals.

Recruit Coders is all about finding competence in the IT industry. This online platform connects coders and companies from all over the world.

Patronage of the president of the city Gliwice.
Information
Application opening: August 24, 2014
Application deadline: September 14, 2014
Acceptances informed after: September 20, 2014
Location: Pszczyńska 85, Gliwice, Poland
Partners
Rails Girls Silesia is co-organized with our awesome partners.
Want to help? We're looking for partners & sponsors for the non-profit event! Email us!
---
To bring out the beauty of gemstones, use an appropriate cut.
Main Ruby Sponsor


Fractal Soft is a team ripped with passion. They love simple solutions and good programming practices. They use Ruby on Rails to fulfill the dreams of web applications. You can meet them at various IT events.
Ruby Diamond Cut Sponsor

The Software House is a team of great developers working on awesome projects for nice, international clients. They're working with the best tools available in a very nice office in the center of Gliwice (and remotely!).
Ruby Emerald Cut Sponsor

Github is the best place to share code with friends, co-workers, classmates, and complete strangers. Over six million people use Github to build amazing things together.
Ruby Trilliant Cut Sponsor

Selleo have worked with Ruby on Rails since the company foundation back in 2005. Ruby on Rails have always been the core web technology with which the Selleo team have implemented their projects.

Trix.pl is a team of seasoned engineers working remotely with startups in various stages using Rails for more than 10 years.

Cowbell Labs is a small band of enthusiasts who create web applications and mobile, utilizing the latest and best tools - including Ruby on Rails.

MegiTeam is cloud hosting for innovative applications. Ready-made environments for quick deployment of web applications and one-click bootstrapping.

Unikat Studio is a hairdresser's salon in Katowice. It provides professional hairdressing services based on products Goldwell.

The idea behind Rails Girls stays close to what we at Monterail believe: that willingness to learn marks outstanding people who are curious enough to innovate their lives. Supporting learners is in our code of conduct. That's why supporting Rails Girls is there as well.

Netguru is a Poland-based web development agency that loves to develop web apps based on Ruby on Rails framework. We build lean and beautiful applications for everyone from startups to major corporations.
Sponsors

Put the programming books away and learn by doing with Code School. Code School offers a variety of JavaScript, HTML/CSS, Ruby and iOS courses to help you expand your skills and learn new technologies.

Founded in 2009, Wooga has become one of the most popular developers of mobile games in the world.

Helion is a specialist publishing house that publishes books related to technology, addressed to all computer users, regardless of the degree of advancement.

Good Cake is an English bakery in Gliwice. Bella founded Good Cake drawing inspiration from the English tradition of pastries. Good Cake is just good cake.

Złoty Osioł is a vegetarian bar in the center of Katowice and Gliwice. We boil the veg dishes from the kitchen around the world.

Software and design house from Gliwice (HQ), Wroclaw and Krakow, provides comprehensive project development.
---
Media

TVP Katowice is our media sponsor.

Webmastah is a place to exchange views and experiences. It is independent of the programming language and number of hours over the code.