Partners
Rails Girls Zagreb is co-organized with our awesome partners.

minus5 is a Software development and IT Security consultancy company. Software development includes several project for companies like betting house Supersport, Croatian Telecom (T-COM), 3D-simulations for companies that sell military equipment etc. IT Security consultancy is targeted mainly on banks and insurance companies.

Infinum is a company specialised in designing and developing great software for mobile and web devices. Infinum is an established name for mobile and web development in the region, with offices in Croatia and Slovenia, a team of 22 people, over 60 mobile applications built and a client list that includes large regional and international companies and brands. Infinum has been awarded a number of awards for mobile development, including the 1st in category prize from the Samsung Global Developer Challenge with a $100.000 cash prize. Technologies we specialize in include iOS, Android, Ruby on Rails and HTML5.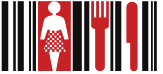 Croatia Girl Geek Dinners is a community for females who class themselves as geeky. Girl Geek Dinners bring together Girl Geeks from Croatia with a common goal of meet, inspire & encourage!

Croatian Chamber of Economy
is an institution with a century and a half of rich heritage that is determined to create a new and successful economic future for Croatia.

Rappa Designo is a company specialized in design, marketing, branding, graphic and industrial design. Rappa's synonyms are reliability and creativity. Some of the companies we have cooperated with are Pliva, Croatia Bosch, UNDP Croatia, Nuk Germany, Biofar, Pharmanatura, INA, Reckitt Benckiser, Lerbolario, Upi2m, Faculty of Electrical Engineering and Computer Science. We make your life happier since 2007.

ACT Printlab is a not-for-private-profit social enterprise, graphic and web design studio, which provides professional, high-quality, innovative products and services which meet the needs of its partners (civil society organizations, social enterprises ... and the community).