Information
Applications close: June 25th
Acceptances informed: June 26th
Location: (GitHub 548 4th street San Francisco, CA 94107)
Partners
Rails Girls San Francisco is co-organized with our awesome partners.
Want to help? We're looking for partners & sponsors! E-mail henrietta(a)railsgirls.com for more!

Soundcloud is the world's leading social sound platform where anyone can create sounds and share them everywhere.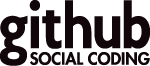 Github is version control for software development and so much more. Whether it's a weekend side project, your favorite open source library, a startup destined for glory, or your company's app, GitHub helps everyone work together with tools for easier collaboration and more visibility. Check it out — open source is free!
Heroku is a cloud application platform – a new way of building and deploying web apps. Developers can focus 100% on code and never think about servers, instances, or VMs again. Tens of thousands of developers have already deployed hundreds of thousands of apps to Heroku.
Airbrake collects errors generated by other applications, and aggregates the results for review.
Airbnb is a trusted community marketplace for people to list, discover, and book unique accommodations from around the world.

Sponsorfied is building the worlds largest database of brands, and connecting them with amazing sponsorship opportunities.

Kippt makes it easy to save, search and read the information you find on the web.
---
FAQ
How much does the workshop cost? Nothing, it's free! You just need to be excited!
Who is this aimed for? Women of any age with basic knowledge of working with a computer. We've had people of all ages taking part, most of the crowd usually is young women in their twenties, but we truly welcome everyone.
Can men attend? Yes, but girls are given a priority as this is a workshop targeted for women. You're welcome to fork the project on Github and create another kind!'
I know how to program - How can I help? We're also looking for people to be coaches. We'll have a two-three hour workshop before the event to walk you through the curriculum. Email us