Information
Applications close: January 8th
Acceptances informed: January 10th
Location:
Mangrove (Schiekade 189)

Partners
Rails Girls Rotterdam is co-organized with our awesome partners.
Want to help? We're still looking for partners & sponsors!

80beans is harnessing the power of Ruby to build great sites and applications using an agile approach. All this in Amsterdam, The Netherlands.

We at Mangrove believe in change. We believe the Internet gave us all sorts of possibilities to make that change. We believe it will make you change your business, your environment, your life. And we would love to help you with that. But we also realize that in a highly evolving world, you sometimes have to embrace the chaos, let go of assumptions and give up trying to catch reality in a system.

Wooga is one of the most popular social games developers for Facebook and mobile in the world. The company is based in Berlin, Europe's creative heart and mecca for tech industry innovators. Wooga's free-to-play games are enjoyed by around 50 million players per month.

Gitlab Gitlab.com makes using Gitlab more convenient: with our hosted Gitlab repositories, you can save yourself the burden of installing, maintaining and making backups of your Gitlab installation. Instead, you can instantly enjoy all the git goodness Gitlab has to offer. Getting started with Gitlab has never been easier. In addition to that, with Gitlab.com you get ten hosted private repository for free!

Indivirtual designs and builds websites, web apps and mobile apps. Since 1995 our focus is on the "Indivirtual", the user of the product. This has become more relevant now the applications we build are delivered across many different screens. We have offices in Amsterdam and Dubai.

Internetbureau Holder is the most amazing Ruby/Rails agency, starting Ruby in 2005 we have been leading the way producing great applications that conquer the world. Only the best of the best can make it at Holder. Want to be the best and be with the best? Apply for seat in Ruby heaven!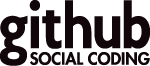 Github is version control for software development and so much more. Whether it's a weekend side project, your favorite open source library, a startup destined for glory, or your company's app, GitHub helps everyone work together with tools for easier collaboration and more visibility. Check it out — open source is free!
---