Partners
Rails Girls Riga is co-organized with our awesome partners.
Want to help? We're looking for partners & sponsors for the non-profit event! Email us!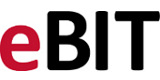 eBIT is an IT company represented in Latvia and Norway. We provide full IT service cycle, helping evaluate and recommending optimal IT solutions, with great service and personal attitude.

PUPU MAISS offers stylish, comfortable, cool beanbags - different sizes and shapes, a wide choice of fabrics. Anyone can find the most suitable one!

Weekly magazine "Ir" stands for independent and professional journalism. Experienced journalists research the most important global and national issues in politics and economics, write sophisticated feature stories about culture, lifestyle and social issues. Interesting about the important!

Tieto is the leading IT service company in Northern Europe providing IT and product engineering services. Our highly specialized IT solutions and services complemented by a strong technology platform provide our local and global customers tangible business benefits.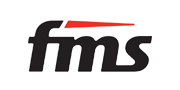 FMS is the main supplier of Accounting, Resource management and HR solutions for Latvian Government and Private sector, specialized in software development, project management, implementation and support for organizations financial and management solutions, also providing business analysis solutions, system integrations and individual software development.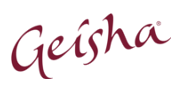 It was in 1962 that the chocolate bar Geisha was launched on the market. After 50 years, Geisha introduces the first dark variant: new Geisha Dark. The core of the Geisha chocolate, soft yet crispy hazelnut filling, is now covered with rich dark chocolate.
'Geisha' means a skilled person. 'Gei' stands for skillfulness while 'sha'refers to someone who knows.

The Lattelecom is the leading provider of electronic communications services in Latvia. Company offers electronic communication solutions for home, small and medium size businesses, state and municipal institutions, as well as for corporate clients. The Lattelecom works in a dynamic environment and its work is oriented toward development, trustworthiness and professionalism.