Partners
Rails Girls New Orleans is co-organized with our awesome partners.
Want to help? We're looking for partners & sponsors for the non-profit event! Contact us!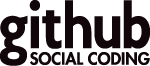 GitHub
is version control for software development and so much more. Whether it's a weekend side project, your favorite open source library, a startup destined for glory, or your company's app, GitHub helps everyone work together with tools for easier collaboration and more visibility. Check it out — open source is free!

Heroku (pronounced her-OH-koo) is a cloud application platform – a new way of building and deploying web apps. Developers can focus 100% on code and never think about servers, instances, or VMs again. Heroku lets you run any application from simple to complex, from Python, Ruby, Java, Node.JS or Clojure
Heroku takes full responsibility for your app's health, keeping it up and running through thick and thin, while you manage and command your app with a full set of control surface APIs.
Tens of thousands of developers have deployed hundreds of thousands of apps to Heroku already.
New Orleans Sponsors



---
FAQ
How much does the workshop cost? Nothing, it's free! You just need to be excited!
Who is this aimed for? Women of any age with basic knowledge of working with a computer. We've had people of all ages taking part. Please bring your laptop.
Can men attend? Yes, but you need to be accompanied by an interested lady. Also, girls are given a priority.
I know how to program - How can I help? We're also looking for people to be coaches. We'll have a two-three hour workshop before the event to walk you through the curriculum. Apply here