Information
Applications closed: November 3rd
Acceptances informed on or before: November 7th
Location:
Unit 502 5/F Orient Square Bldg.
F. Ortigas Jr. (formerly Emerald Ave.)
Ortigas Center, Pasig City 1605
Google Map
---
Partners
This is a project of the Philippine Ruby Users Group (PhRUG) supported by some partners.
Want to help? We're looking for partners & sponsors for the non-profit event! Email us!

DevCon is a non-stock, non-profit organization which aims to promote the "IT Pinoy Talent" mainly by providing a unique venue for IT educators and students, IT professionals and IT enthusiasts to Sync, Support and Succeed.
Media Partner


WebGeek is a community that serves as a venue for Filipino geeks, developers, designers and startups.
---
Sponsors
We'd like to thank our sponsors for making this possible!

Gold Sponsors


Aelogica is the premier Ruby on Rails and mobile development company with operations in the Philippines. They make awesome stuff — from websites to mobile apps — for customers around the world. They are a dedicated team of developers, designers, experimentors, and problem-solvers with a passionate drive to make their customers happy.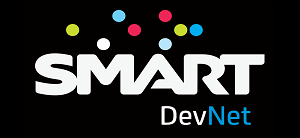 SMART Communications, Inc. is a telecommunications company in the Philippines. It is a wholly owned mobile phone and Internet service subsidiary of the Philippine Long Distance Telephone Company (PLDT). As a responsible corporate citizen, SMART is committed in strengthening community service initiatives on various fronts. They promote general awareness of mobile apps development and "technopreneurship" through related groups like the IdeaSpace Foundation. Join the SMART Developer Network, SMART Communications' developer community program.
Silver Sponsors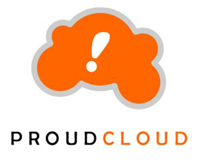 Proudcloud is a new kind of web engineering firm with a relentless passion for innovation. They strive to share this passion with our clients to create a mutual desire to build great things.

SourcePad is a stable, rapidly growing company. Its environment is full of passionate, creative and intelligent people who want to create the next generation of interactive software and application.
Exist is a software development and technology company with over 150 innovators who work from offices in Manila and Cebu.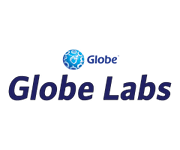 Launched by leading communications company Globe Telecom in 2008, Globe Labs is an innovative community composed of vibrant IT professionals, students and business managers, with primary focus on mobile and future technologies which can be later on deployed to the market. Join us, visit www.globelabs.com.ph .
---
FAQ
How much does the workshop cost? Nothing, it's FREE! You just need to be excited!
Who is this aimed for? Women of any age with basic knowledge of working with a computer. We've had people of all ages taking part. Most of the discussions are given in English or Tagalog.
I know how to program - How can I help? We're also looking for people to be coaches. We'll have a two to three-hour workshop before the event to walk you through the curriculum. Email us!