Rails Girls Maine September 26-27th 2014
Hello world!
Rails Girls is coming to Portland, Maine! During the free two-day workshop we'll dive into the magical world of Ruby on Rails.
Apply now! Applications are open until September 10th.
Information
Applications close: September 10th
Acceptances informed: September 12th
Location:
Portland Public Library,
5 Monument Square Portland ME 04101
Partners
Rails Girls Maine is co-organized with our awesome partners.
Want to help? We're looking for partners & sponsors for the non-profit event! Email us!

Freeport Metrics Organizing Sponsor. We are a team of experienced web software developers and technology consultants.

Base36 is a tech company that offers recruiting, consulting and outsourcing services to some of Northern New England's leading enterprise organizations.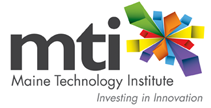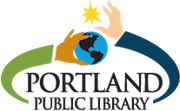 ---
FAQ
How much does the workshop cost? Nothing, it's free! You just need to be excited!
Who is this aimed for? Women 18 & over with basic knowledge of working with a computer. Please bring your laptop.
Can men attend? Yes, but you need to be accompanied by an interested lady. Also, girls are given a priority.
I know how to program - How can I help? We're also looking for people to be coaches. We'll have a two-three hour workshop before the event to walk you through the curriculum. Email us