Friday
18:30 - 21:00

Installation party

Registration and installation fest. Get to know the coaches and the attendees a little bit before hand. And let's start coding in Ruby! (so please bring your laptop)
Saturday
9:00 - 9:30

Coffee and code

Grab coffee and (vegetarian) breakfast, mingle and get ready to code!
9:30 - 9:45

Welcome

Outline of the day :)
9:45 - 12:30

Workshop

Time for Ruby. Or Rails? Or maybe HTML & CSS? Work on your Rails Application.
12:30 - 13:30

Lunch

Yummy vegetarian food. Also known as obiad.
13:30 - 14:30

Lightning Talks

TBA
14:30 - 16:00

Workshop

Continue working on your Rails Application.
16:00 - 16:30

Lightning Talks

TBA
16:30 - 18:00

Workshop

Extend your application.
20:30

Afterparty
FAQ
How much does the workshop cost? Nothing, it's free! You just need to be excited! And please bring your laptop.
Who is this aimed for? Women of any age with basic knowledge of working with a computer.
I think I might be too old for Rails Girls. You're not. It's about "girl power", not your age. We've had people of all ages taking part.
Can men attend? Yes, but women are given a priority.
But I know nothing about programming. Great, apply right now! We all have been absolute beginners at some point in our life.
But I don't have a laptop. Let us know and we will arrange one for you.
But I don't speak Polish. Polish is not required.
I signed up for the event, am I automatically attending? Nope - since we have limited space you will get a confirmation mail if you are selected.
How do you choose the attendees? We want a diverse group of people who are motivated and curious about learning.
Information
Applications open:3.04.2017
Applications close:28.04.2017
Acceptances informed:5.05.2017
Workshop:19-20.05.2017

Location:


hub:raum is an innovation hub that supports CEE startups by acceleration, incubation and access to their worldwide telco/IT group assets.
ul.Przemysłowa 12, Kraków, Poland (map)
Emerald Sponsors

u2i is a web technology consulting company that creates smart tech solutions for their great clients.
They are a team of 47 people who love programming, talking, eating and playing foosball. And they're organizing Summer Internships.
Lunar Logic was Poland's first Rails shop. They're thrilled to be able to help RailsGirls introduce more people to the lovely land that is Rails. And they're always open to hire great developers.

Netguru is an international company which provides consulting services in programming, systems integration, design and creating software solutions. Over almost 10 years of operation, they have built numerous mobile apps, web pages and complex ecommerce solutions, helping clients achieve their business goals.

Polcode is an international full-cycle software house propelled by a passion for coding. Building outstanding web apps requires ambition, knowledge, and experience. Our devs love to ingrain all three in eager programmers, promoting Ruby and spreading best practices.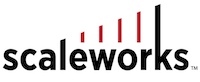 Scaleworks acquires, invests in, advises, and operates B2B SaaS companies using the Venture Equity model, which sits at the intersection of venture capital and private equity. The portfolio consists of 7 companies that provide software for verticals such as development teams, small businesses, and enterprises.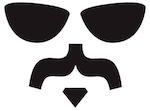 Rebased is a group of Ruby and Javascript developers focused on delivering quality code. Their tagline sums it all: "We code. And we're good at it."
Sapphire Sponsors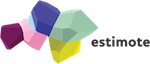 Estimote, Inc. is a technology start-up building a sensor-based analytics and engagement platform. People at Estimote work smart, build fast, and ship often. They are looking for Rails devs too!
Friends