Information
Applications close: December 4th
Acceptances informed: December 5th
Location: 86O, Bozhenko str, Kyiv, Ukraine
View Larger Map
---
Partners
Rails Girls Kyiv needs the support of awesome partners.
Want to help? We're looking for partners & sponsors for the non-profit event! Email us !

Organizer RubyGarage We are the community of Ruby developers. We are crazy about programming on Ruby/RoR and willing all cool dudes to be involved as well. Here we teach how to programming on Ruby/RoR and create Open source projects.
If you are interested in ... JOIN US!

Hosting Partner Cogniance, a fast-growing Silicon Valley-based professional services software consultancy, is changing the way early-stage companies around the world turn great ideas into successful products. We act as "intelligence multiplier" to venture-funded software companies and innovation labs by putting together high-caliber teams capable of handling complex user experience, design, and technical challenges inherent in new product development. Since its founding in 2008 Cogniance has been a key driver of success of its many clients who have gone on to secure additional funding, get acquired, or go public through an IPO.
Partner

Railsware is a premium European company offering complete Ruby on Rails development and consulting services to clients in North America and worldwide. Railsware delivers full-cycle web and mobile product development, from scoping through production to deployment and support, with a strong attention to detail.
Partner Infopulse Ukraine - is one of the largest and well recognized companies in the IT outsourcing industry. Over the past 5 years we have doubled the number of our employees and plan to keep it growing. Today, the company employs more than 850 employees in Kiev, Vinnitsa, Luhansk, Zhytomyr and Chernihiv. The company "Infopulse" - one of the few Ukrainian companies, which provides the international market with a full range of IT services, from requirements gathering to design through deployment, monitoring and support. We play the "major league" - we have a number of our customers with an annual turnover of over one billion U.S. dollars, all of them work in different regions and in different branches, and that makes our business more diversified and stable. We not only develop IT products, but also maintain the IT infrastructures in which these products or the ones produced by other companies may function.

Partner Github is version control for software development and so much more. Whether it's a weekend side project, your favorite open source library, a startup destined for glory, or your company's app, GitHub helps everyone work together with tools for easier collaboration and more visibility. Check it out — open source is free!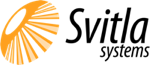 Partner Svitla Systems Custom software development and software outsourcing.
Information partner QA CLUB KIEV - community of test engineers. Discussion of the best tools and practices applicable in the field of testing and quality assurance. We have created a platform to carry out activities for the test engineers in various fields, thereby giving each party the opportunity to share their experience, learn new skills, find like-minded people and new friends, spend your free time in a nice and friendly atmosphere.

Information partner dou.ua is a developers' community resource

Partner At JetBrains, we have a passion for making people more productive through smart software solutions that help them focus more on what they really want to accomplish, and less on mundane, repetitive "computer busy work". We think you will find that our products reflect our dedication to this ideal.

Heroku is a cloud application platform – a new way of building and deploying web apps. Our service lets app developers spend 100% of their time on their application code, not managing servers, deployment, ongoing operations, or scaling.

Code School is an online learning platform that teaches a variety of programming and web design skills. Courses range from beginner to advanced levels and you get to earn rewards and badges as you learn.
---
FAQ
How much does the workshop cost? Nothing, it's free! You just need to be excited!
Who is this aimed for? Women of any age with basic knowledge of working with a computer. We've had people of all ages taking part. Talks will be conducted in Russian. Please bring your laptop.
Can men attend? Yes, but you need to be accompanied by an interested lady. Also, girls are given a priority.
I know how to program - How can I help? We're also looking for people to be coaches! We'll have a two-three hour workshop before the event to walk you through the curriculum. Email us