Information
Applications close: October 25th, 2013
Acceptances informed: October 28th, 2013
Location:
Launch Café
Herestraat 106
Groningen
Partners
Rails Girls Groningen is co-organized with our awesome partners:

Roqua, measuring and monitoring in health care and research. Roqua is an online application for Routine Outcome Monitoring (ROM) for regional mental health institutions.

Gitlab.com makes using Gitlab more convenient: with their hosted Gitlab repositories, you can save yourself the burden of installing, maintaining and making backups of your Gitlab installation. Instead, you can instantly enjoy all the git goodness Gitlab has to offer. Getting started with Gitlab has never been easier. In addition to that, with Gitlab.com you get ten hosted private repository for free!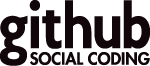 Github is version control for software development and so much more. Whether it's a weekend side project, your favorite open source library, a startup destined for glory, or your company's app, GitHub helps everyone work together with tools for easier collaboration and more visibility. Check it out — open source is free!

Voys is one of Europe's fastest growing business telephone service providers. We believe telecommunications can and should be different. Serving over 4000 customers we provide the best telecom solution for SME's with 1-50 employees.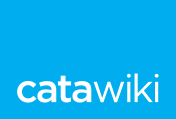 Catawiki, world's largest catalogue & auction house for collectors. You can keep track of your collection and wish list for free. Catawiki also provides the capability of buying and selling your collectables, using the central catalogue as the basis. The Catawiki catalogue has big advantages over a paper catalogue: it's free and it's always up to date

Kabisa is the market leader in Ruby on Rails development in the Netherlands. You too, can learn Ruby on Rails from our professional trainers with years of Rails experience and start writing software in a quicker, better and more enjoyable way too. With their personal attention and experience, you'll acquire both the fundamental knowledge and necessary skills to start your own projects with Ruby on Rails.

Paypro is an online payment service that combines it's service with affiliate marketing
---
FAQ
How much does the workshop cost? Nothing, it's free! You just need to be excited!
Who is this aimed for? Women of any age with basic knowledge of working with a computer. We've had people of all ages taking part. Most of the speeches are given in english, but small group work is done in dutch. Please bring your laptop.
Can men attend? Yes, but you need to be accompanied by an interested lady. Also, girls are given a priority.
I know how to program - How can I help? We're also looking for people to be coaches. We'll have a two-three hour workshop before the event to walk you through the curriculum. Email us