Information
Application deadline: We are at capacity.
Acceptances approved by: September 13, 2013

Questions? info@chesapeaketech.org
Where:
/training/etc
7150 Riverwood Drive, Suite J
Columbia, MD 21046
(410) 290-8383
View Larger Map
---
Sponsors and Partners
Without the Chesapeake regional tech scene, we would be lost! A big thank you to our sponsors and partners in this event:

CTRC
is a resource for knowledge and education for technology companies in and around the Annapolis-Washington-Baltimore region.

Intelligenesis is a full service software development company providing program management, software development and training to clients worldwide.

/training/etc creates and delivers customized, instructor-led, training courses in programming languages including C++, Perl, Java, Python, Ruby and more.

Powered Pursuits helps nonprofit organizations and social enterprises understand, implement, and evaluate technology tools.

CyberCenter at Anne Arundel Community College offers cutting edge curriculum, designed & delivered to meet the needs of government agencies, bueinesses & nonprofit organizations.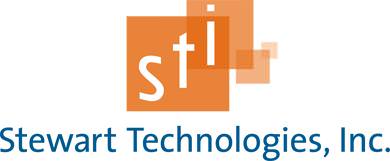 Stewart Technologies provides a range of network support and IT services, as well as accounting solution software including Sage 50, Sage 100 and QuickBooks.
---
FAQ
How much does the workshop cost? Nothing, nada, zip, zilch. It's free – you just need to be excited!
Who is this workshop aimed for? Middle and high school girls who have basic knowledge of working with a computer and want to check out what programming is all about.

Girls under 14 MUST be accompanied by a parent who can stay and work with them throughout the workshop.
Girls over 14 are welcome to bring a parent but are not required to. Grown-ups will have a blast and learn new things too!
Can boys attend? Nope. Sorry, guys. The only exception is a Dad who wants to accompany his daughter. This is welcome and encouraged (and really cool)!
I know how to program Ruby on Rails. How can I help? We are looking for people to be coaches. Fill out the coach's application.