You learn designing, prototyping and coding with the help from our expert coaches.
You need only your own laptop, curiosity and a sprinkle of imagination!
---
Friday 9th August
18.00 - 20:00

Installation

Bring your laptop and we'll get it set up with the tools you need for Saturday. Take the opportunity to meet everyone and enjoy a glass or two of champagne while you mingle.
---
Saturday 10th August
9:00 - 10:00

Registration

Preparation for the day including the all important coffee runs downstairs to Two Before Ten.
10:00 - 10:15

Welcome

A quick outline of the day and some words from our gracious sponsors.
10:20 - 13:00
Let's get coding!
10:20 - 13:00

Presentations

While you get coding with our great coaches, we'll have some presentations running in parallel which will cover some of the key concepts in understanding how all the pieces of a web application fit together.
13:00 - 13:30

Lunch

A delicious catered lunch graciously provided by the Australian Medical Council.
13:30 - 18:00

Build an App

With your newfound Ruby and app building knowledge, work with our coaches to build and deploy a real live web app!
18:00 - 21:00

After Party

After you've successfully built and deployed your app it's then time to celebrate! Drinks graciously sponsored by Github.
Location
Icelab – Level 3, 8-10 Hobart Place, Canberra City
Partners
Rails Girls Canberra has been made possible by our amazing partners.

The Australian Medical Council is an independent national standards and assessment body for medical education and training. Since adopting Ruby on Rails in 2007, the AMC and its accomplished development team have been ardent and enthusiastic supporters of the Canberra Ruby community.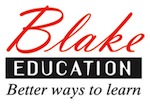 Blake Education is Australia's leading publisher of primary and secondary school literacy materials; publishing high-quality educational resources for teachers and students for over a decade.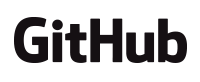 GitHub is the best way to build software together. Whether it's your company's app, your favorite open source library, or a weekend side project, GitHub helps everyone work better by providing tools for easier collaboration and code sharing on any device. Start collaborating today — open source project hosting is free!
Icelab is an interactive design and development studio based in Canberra and Melbourne. We specialise in a thoughtful combination of technology and design.

The Plant is a development powerhouse with a focus on creating smart, efficient web applications that are both easy to use and easy to manage — software that works for you.
---
FAQ
How much does the workshop cost?
Nothing, it's free! You just need to be excited!
Will there be coffee?
Naturally.
Who is this aimed at?
Women of any age with basic knowledge of working with a computer. A working laptop is all that is required. There are limited spaces however and we will attempt to select the applicants who we feel will get the most benefit out of the event.
Can men attend?
Yes, but you need to be accompanied by an interested lady. Given the limited spaces available however, priority is given to female applicants.
I already have programming skills – am I welcome?
Absolutely! In this industry you're constantly learning and improving your skills. Having participants of varying ability levels will also help enhance the event with participants learning from each other.