Rails Girls aims to give tools to girls to build their ideas and dreams.
You learn designing and coding by doing it with help from our expert coaches while learning with other awesome girls.
---
Friday, May 9, 2014
5:30 pm - 7:00 pm

Rails Girls Installation Party

Get to know the other attendees a little bit beforehand. Bring your laptop to have Ruby on Rails installed for you to use on Saturday at the workshop. Stay for some pizza and cupcakes.

Cupcakes & Computers

Age based activities for Elementary and Middle School girls related to computers and technology. Pizza and of course... cupcakes will be provided.
---
Saturday, May 10, 2014
9:00 am - 9:30 am

Installation Party, The Sequel

If you didn't make it to the Installation Party on Friday, plan to come early to get Ruby on Rails installed on your machine.
9:30 am - 10:00 am

Registration & Breakfast

Sign in, grab some grub and get ready to code!
10:00 am - 10:30 am

Welcome & Introduction of Coaches

Learn about the day and meet the people who will make it happen.
10:30 am - 12:00 pm

Introduction to Ruby

Enough small talk, let's jump in and see what Ruby is all about! We'll have hands on coding time, some awesome speakers & a break to grab something to drink and meet new friends.
12:00 - 1:00 pm

Lunch

Free food....and some free time to chat with your amazing coaches.
1:00 pm - 2:30 pm

Ruby on Rails Application Workshop

Take your rockin' skills that you learned in the morning and code a Ruby on Rails application. We'll also take some time to grab some snacks and learn about programming as a career.
2:30 pm - 3:00 pm

Wrap Up

Showcase what you learned and find out how to learn more. Trade emails with new friends or enjoy some free time to keep coding!
Information
Application process:
1) Please complete the online Registration Application by April 25, 2014.
2) Applications will be reviewed and confirmed participants will be notified by April 28, 2014.

Questions? info@chesapeaketech.org
Where:
Seton Keough High School
1201 Caton Avenue
Baltimore, MD 21227
(410) 646-4444
Parking:
When entering Seton Keough's campus, turn right and proceed to the small gravel parking lot near the old convent. Additional parking is available in the main lot which you will reach as you continue around the circle.
---
Sponsors and Partners
Without the Chesapeake regional tech scene, we would be lost! A big thank you to our sponsors and partners in this event:

CTRC
is a resource for knowledge and education for technology companies in and around the Annapolis-Washington-Baltimore region.

IntelliGenesis is a full service software development company providing program management, software engineering and training to clients worldwide.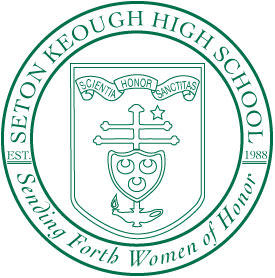 Seton Keough High School is a Catholic college preparatory school dedicated to promoting excellence in education and developing leadership in young women.

---
FAQ
How much does the workshop cost? Nothing, nada, zip, zilch. It's free – you just need to be excited!
Who is this workshop aimed for?
Rails Girls Baltimore is for High School girls who have basic knowledge of working with a computer and want to check out what programming is all about.

Girls may bring a parent, but are not required to. If parents elect to stay, they will need to provide their own lunches & snacks.

I know how to program Ruby on Rails. How can I help? We are looking for people to be coaches. Fill out the coach's application.