Information
Applications close: May 24th
Acceptances informed: May 25th
Location:
Lev Kaupas, Funenpark 1, 1018 AK, Amsterdam
What they say about us?
Spacebabies.nl 22.5.2012
Partners
Rails Girls Amsterdam is co-organized with our awesome partners.
Want to help? We're looking for partners & sponsors!

80beans is harnessing the power of Ruby to build great sites and applications using an agile approach. All this in Amsterdam, The Netherlands.

Wooga is the third largest social games developer worldwide. Wooga creates high quality games for Facebook and iOS, with a specific focus on emotional character development, usability, and superb localization in seven languages.

Fingertips offers design and development services for Web, iPhone, iPad, and Mac OS X apps.
As Space Babies, Joost Baaij creates educational and entertaining web sites for children, including those for the national children's TV channels Z@PP and Z@ppelin.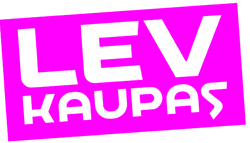 Lev Kaupas is home for ambitious, talented entrepreneurs, initiators, founders, believers, strivers… who have great ideas and can't wait to start developing, creating, building upon their inspiration. Lev offers these passionate entrepreneurs a co-working space to breed their concepts into authentic products, our members achieve this by simply working together and helping each other. Lev Kaupas will provide the attendees of Rails Girls a small breakfast, lunch and a drink at the end of the day.

Euruko, the European Ruby Conference, is an annual conference about the Ruby language with an informal atmosphere and lots of opportunities to listen, to talk, to hack and to have fun.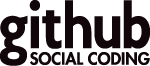 Github is version control for software development and so much more. Whether it's a weekend side project, your favorite open source library, a startup destined for glory, or your company's app, GitHub helps everyone work together with tools for easier collaboration and more visibility. Check it out — open source is free!

Netprofile is the leading technology-focused public relations agency in Finland. Our essence lies in work with clients developing and utilizing new technologies.
---
FAQ
How much does the workshop cost? Nothing, it's free! You just need to be excited!
Who is this aimed for? Women of any age with basic knowledge of working with a computer. We've had people of all ages taking part. Most of the program is run in english and please bring your laptop.
Can men attend? Yes, but you need to be accompanied by an interested lady. Also, girls are given a priority.
I know how to program - How can I help? We're also looking for people to be coaches. We'll have a two-three hour workshop before the event to walk you through the curriculum. Email us