Press Kit
Rails Girls aims to give tools for women to build their ideas.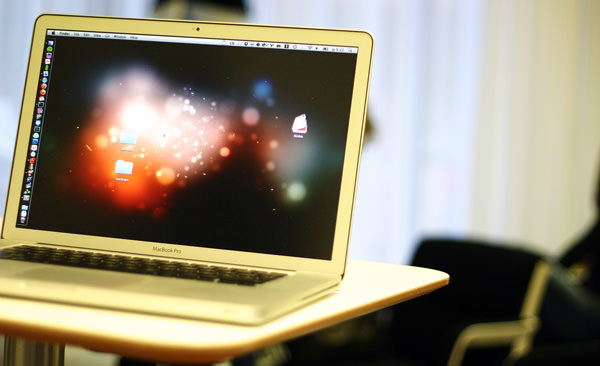 Founded by Linda Liukas and Karri Saarinen. The first event, held in Helsinki in November 2010, got over 100 interested girls signed-up for the workshop.

Since then the free events have expanded to Shanghai, Singapore, Tallinn, Berlin, Krakow and many more attracting thousands of girls to the world of web building.
Rails Girls aims to open up technology and make it more approachable for girls and women.
The weekend event is free and open to all enthusiastic girls and women. Rails for Girls wants to empower girls to build the capacity and acquire the tools to conquer the last online frontier. We are a fully non-profit operation - the events are organized together with local sponsors. The Finnish operations have a small base funding from Ministry of Transport and Communication. Rails Girls Summer of Code is made possible with the effort from Travis Foundation.
Rails Girls philosophy in an nutshell
What they say about us
In English
See also #railsgirls on twitter.
In Finnish or other languages
Zive.sk 06.11.2013
10.6.2012
Die Zeit 24.5.2012
Taloussanomat 21.5.2012
PulsoSocial 8.5.2012
Gazeta.pl 18.4.2012
Jyllands Posten 13.4.2012
Teknologiateollisuus tiedote 15.3.2012
Anette / Finnet asiakaslehti 17.2.2012
Tietoviikko 2/2012
Gloria 3/2012
Etelä-Suomen Sanomat 13.2.2012
Rails Girls in Kauppalehti 11.9.2011
Talouselämä 37/2011
Rails Girls in Vapamedia 7.9.2011
Rails Girls in LUMA Sanomat 2.9.2011
Rails Girls in Luova-magazine 1.9.2011
Rails Girls in Tietokone 31.8.2011
Rails Girls in Teknologiateollisuus press release 31.8.2011
RailsGirls in Tietoviikko 2.12.2010
RailsGirls in Talouselämä 3.12.2010
It's events like these that have the power to change the face of the tech world, enabling not just women but anyone to try their hand at coding and building something great.
I'm so excited to learn Ruby on Rails and I my heart leapt when I heard that you guys were organising this workshop!
I work as journalist. I think I and most of us journalists (especially women) understand far too little about computers.
I was so excited when I first heard about this workshop. This is exactly what the world needs! I hope this workshop helps other women overcome this huge obstacle that shouldn't be there in the first place!
I must admit that I've always had a huge intrest in programming but never really had the courage to ask anyone to teach me.
I'm in a team of two girls who are about to start their own business. And programming is one area that we need to know about, but we don't, yet!
I would like to get to know other enthusiastic women, who share the same kind of attitudes and interests, second reason would be that I'm really into web design, but have very limited knowhow on building web applications myself.
Contact
Email: team@railsgirls.com
Global team
Europe
Henrietta Kekäläinen
@phenriettak
Finland
Satu Suuronen
@satusuuronen
Founding team
Linda Liukas
Founder
@lindaliukas

Karri Saarinen
Founder
@karrisaarinen

Logos
Photos