Brought to you by

Geekli.st is the world's first achievement-based network for developers. Geeklist helps developers build their technical credibility by showcasing what they've done, and connects them with great companies of the tech world. With over 30,000 users worldwide and many technology leaders, Geeklist is becoming the global reference social tool for developers.
Sponsors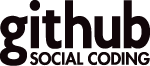 Githubis version control for software development and so much more. Whether it's a weekend side project, your favorite open source library, a startup destined for glory, or your company's app, GitHub helps everyone work together with tools for easier collaboration and more visibility. Check it out — open source is free!

Code School is an online learning platform that teaches a variety of programming and web design skills. Courses range from beginner to advanced levels and you get to earn rewards and badges as you learn.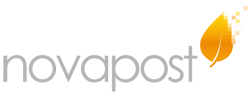 Novapost is a French company, offering online services for businesses and individuals to simplify management of their documents. Nova post is today the leading French company in electronic HR documents.
Media partners

Girlz in Webis a network created for and by females, working in internet and new technologies ; but it's also an ecosystem, running thanks to collective intelligence ; and an action group, lean on needs and good will of the different coordinators and women in charge in the group.

Mademoizelle is a French webzine for young ladies. Witty, fun and sexy since 2005, Madmoizelle is the first free, online and general-interest media for women. Their motto: "I am not who you think I am."

Locita is a web magazine about social networks, new tech and the web. Locita publishes breaking news on all subjects and informs you about companies and online services, through articles, interviews, videos and in-depth analyses.

Frenchweb.fr is the french magazine of the french internet market. Its goal is to put on a piedestal French internet actors' initiatives : Nonstop information, experts' interviews, useful advise. Its community represents over 18 700 professionnals. Join the Frenchweb Club to know everything about B2B internet.

TheRudeBaguette is France's first English-language news source for startups, tech and innovation. The Rude Baguette launched in November 2011, and has since been growing steadily with 60% of our readers in France, and 80% in Europe.

Futur en Seineis an event organized by Cap Digital, the French business cluster for digital content and services in Paris and the Paris Region. Its communities include more than 700 members: 620 SMEs, 20 Business Groups, 50 Public Institutions, Schools and Universities, and 10 Private Equity Firms.
Information
Where: LeCamping, Palais Brongniart 2e étage, 28 place de la Bourse, 75002 Paris. Access by the main entrance, place de la Bourse. 2d floor and just follow the signboards
Le Camping is the #1 French Startup Acccelerator. Leading the French ecosystem of innovation, Le Camping provides seed capital and helps build high-growth web startups by means of and intensive 6-month program.
Application deadline:
9th June 2012
Acceptances informed:
11th June 2012
What they say about us?
Geeklist organizes Rails Girls in Paris!16.4.2012 Gklst Tumblr
---
FAQ
How much does the workshop cost? Nothing, it's free! You just need to be excited!
En francais?! Parts. In general we try to keep the general presentation language english. However, the programming work done in small teams can also be in french and the curriculum is translated also by the great Human Coders
Who is this aimed for? Women of any age with basic knowledge of working with a computer. No previous programming knowledge is required. We've had people of all ages taking part. Most of the program is run in english and please bring your laptop.
How do you choose the attendees? We want a diverse group of people who are motivated and curious about learning.
Can men attend? Yes, but you need to be accompanied by an interested lady. Also, girls are given a priority.
I know how to program - How can I help? We're also looking for people to be coaches. We'll have a two-three hour workshop before the event to walk you through the curriculum. Email us