Day 1: 18th July
20.00

Installation party

Get know the attendees a little bit before hand. Bring your laptop if you can, so we can install Ruby on Rails for you.
---
Day 2: 19th July
9:00 - 10:00

Registration, coffee and installation fest

During the morning we'll install Ruby on Rails on your computer, if there has been problems before.
10:00 - 20:00

Workshop

Jumpstart your first web application. We'll have short lightning talks, exercises and hands-on coding. Check out the programs from Singapore, Shanghai and Helsinki while we're busy preparing the Buenos Aires edition.

13:00

Lunch

22:00

After drinks

Free Beer & Pizza! from 22:00 to 00:00 at Ambient House. After that we can stay partying all night!
---
Our awesome Sponsors
Rails Girls Buenos Aires is co-organized with our awesome partners.
Want to help? We're looking for partners and sponsors! Shoot us an e-mail at anni.rautio (at) gmail.com.

Gold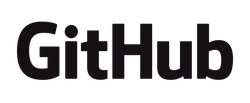 Bronze

Host

Information
Applications close: July 10th
Acceptances informed: July 14th
Location:
Restorando HQ, Vuelta de Obligado 1947 5 Buenos Aires, Ciudad Autónoma de Buenos Aires
See map
What they say about us?
Ellas 2.0 15.5.2012
PulsoSocial 8.5.2012
Red de Mujeres Latinoamericanas y del Caribe en Gestian de Organizaciones (Women in Management) 7.5.2012
Eugenia Chacón 23.4.2012
Universidad de Palermo eventos y noticias
Engine Yard 25.5.2012
---
FAQ
Is this going to be in english? Nope, most of the event and speeches are going to be done in spanish! The local coaches are native speakers. However, some of the inspirational talks as well as instructions might be in english.
How much does the workshop cost? Nothing, it's free! You just need to be excited!
Who is this aimed for? Women of any age with basic knowledge of working with a computer. We've had people of all ages taking part. Most of the program is run in spanish and please bring your laptop.
Can men attend? Yes, but you need to be accompanied by an interested lady. Also, girls are given a priority.
I know how to program - How can I help? We're also looking for people to be coaches. We'll have a two-three hour workshop before the event to walk you through the curriculum. Email us