You learn designing, prototyping and coding with the help from our coaches.
You need your own laptop, curiosity and a sprinkle of imagination!
Want to help? We are looking for sponsors, speakers and volunteers!
Email us
---
Saturday 24th May
17.30 - 20.00

Installation party!

Get know the participants. Bring your laptop,
so we can install Ruby on Rails for you!

We will also play with tryruby.org.
Snacks and drinks will be provided :)
20:00 - 20.30

Lightening talks

1. Natalia Stanko : How I got started in programming?
2. Łukasz Przywarty
21:00

Middle party

Meet people interested in IT!!! Everybody is welcomed, we party in the club Gradient on the Plac Solny 16
---
Sunday 25th May
10:00

Beginning of workshops

Let's get started!
10:15 - 11:30

Lightening talk

1. Łukasz Wróbel : Wprowadzenie do Ruby

13:30 - 14:00

Lunch

14:00 - 14:45

Lighting talks

2. Agnieszka Matysek : From Rails Girl to WomanOnRails
3. Szymon Boniecki : Where are all the female developers?
4. Andrzej Krzywda : Programista - nie tylko programowanie

15:00 - 17:30

Workshop

Extend your application
Quick introduction to Heroku and Github

Play with CSS, HTML. Add new functionalities, maybe some dynamic stuff too?
17:30 - 18:30

Final lighting talks

6. Marta Pieczyńska : Jak połączyć sztukę i programowanie?
7. Przemysław Dąbek : Working groups
8. Piotr Szmielew : I've made a huge mistake
9. Tomek Popów : Temat dokładnie nie znany, ale coś o start-upach :)
Information
Applications open: Thursday 1st May
Applications close: Sunday 11th May
Acceptances informed: Saturday 17th May
Location:
Google Wrocław Office, plac Bema 2
See on the map
Sponsors
Rails Girls Wroclaw is co-organized with our awesome sponsors and partners.

Credit Suisse
is a Switzerland-based multinational financial services holding company headquartered in Zürich that operates the Credit Suisse Bank and other financial services investments.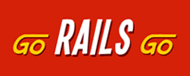 Go Rails Go is the team
of expertly trained and incomparably amicable Ruby on Rails developers.



Monterail
is a team of Ruby on Rails developers and designers.
We believe in teamwork and personality, and we build great products on the web.



ShopAlike.pl
is online shopping 
platform that offer the shopping experience from within your own home - without crowded stores and
sometimes unsuitable opening times. Due to the  large selection (from 210 shops in Poland only!) 
customers do not have to search different online shops  
and can easily compare products, brands and shipping
terms quickly and transparently.
Partners
Google
This one does not need an introduction :)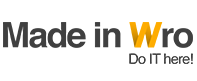 Made in Wro
Do IT here!
All infos about Wroclaw's IT Events in one place. The goal of Made in Wro Organisation is to promote Wroclaw as the best place for IT businesses.


Want to help? We're looking for partners, sponsors and speakers for the non-profit event! Email us!
---
FAQ
How much does the workshop cost? Nothing, it's free! You just need to be excited!
Who is this aimed for? Women of any age with basic knowledge of working with a computer. We've had people of all ages taking part. Speeches and workshops are in polish. Please bring your laptop.
Can men attend? Yes, but you need to be accompanied by an interested lady.
Also, girls are given a priority.
I know how to program - How can I help? We're also looking for people to be coaches. We'll have a two-three hour workshop before the event to walk you through the curriculum. Email us