Information
You learn designing, prototyping, and coding with the help from our coaches.
You need your own laptop, curiosity, and a sprinkle of imagination!
Questions? Shoot Anna an email with any thoughts, questions, or concerns.
---
Partners
Rails Girls Salt Lake City is co-organized with our awesome partners.

Big Cartel is a simple shopping cart for artists. It's easy to use, customizable, and awesome.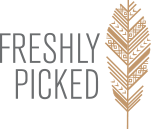 Freshly Picked aka Susan Petersen started making baby moccasins in 2009 after becoming frustrated by the lack of well-designed baby shoes. Working at her kitchen table, on a shoestring budget, Susan persisted through some disastrous attempts until she had created a pair of moccasins that not only looked adorable on her little Gus' chubby feet, but stayed on his feet as well. Since then Susan has created a mini-empire that works to not only keep the cutest shoes on kids' feet, but also to empower and inspire women.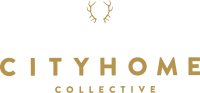 cityhomeCOLLECTIVE is a real-estate and design boutique focused on connected interesting people with unique spaces. Fervent believers in the importance of space, theirs is a mantra for the masses: love where you live. Over the past few years, the cityhomeCOLLECTIVE website has morphed into an enthusiastic hybrid of a cheerleader and a hyper-local city guide, offering followers equal parts 'ra-ra' and resource.

JobDash is your trainer, analyst, and field guide for landing a job. Set Goals. Clear Hurdles. Get Hired.
---
FAQ
How much does the workshop cost? Nothing, it's free! You just need to be excited!
Who is this aimed for? Women of any age with basic knowledge of working with a computer. We've had people of all ages taking part. Please bring your laptop.
Can men attend? Yes, but you need to be accompanied by an interested lady. Also, girls are given a priority.