Information
No tickets are available now.
Location:
ICC Trade Towers, 3rd Floor,
B Wing, Senapati Bapat Road,
Laxmi Society, Model Colony, Shivajinagar,
Pune, Maharashtra 411016
Community
Pune Ruby User Group is a local community of Rubyists and enthusiasts of open source software.
---
FAQ
How much does the workshop cost?
Overall Event costs 150 Rs. You don't have to worry about food. Your Lunch and evening snacks is on us and we gaurantee you will get some nice gifts along with great learning experience!
*Charges are for logistics.
Is on spot registration available?
Yes! But it will cost a bit high - 500 Rs.
Who is this aimed for?
Women of any age with basic knowledge of working with a computer. We've had people of all ages taking part.
Can men attend?
Yes, but you need to be accompanied by an interested lady. Also, girls are given a priority.
I know how to program - How can I help?
We're also looking for people to be coaches. We'll have a two-three hour workshop before the event to walk you through the curriculum. Email us
---
Partners
Rails Girls Pune is co-organized with our awesome partners.
Want to help? We're looking for partners & sponsors for the non-profit event! Email us!

BigBinary is a Ruby on Rails Consulting company based in San Francisco, Miami and Pune. Over the years, they have made tons of contributions to Ruby on Rails code, with their team consisting of three of the top 40 contributors to Ruby on Rails. They build web and mobile applications using Ruby on Rails, React and React Native.

Coupa Software (NASDAQ:COUP) is the cloud solution for business spend. We deliver "Value as a Service" by helping our customers maximize their spend under management, achieve significant cost savings and drive profitability. Coupa provides a unified, cloud-based spend management service that connects hundreds of organizations representing the Americas, EMEA, and APAC with millions of suppliers globally. Coupa provides greater visibility into and control over how companies spend money. Customers – small, medium and large – have used Coupa to bring billions of dollars in cumulative spend under management. Learn more at www.coupa.com. Read more on the Coupa Blog or follow Coupa on LinkedIn at https://www.linkedin.com/company/99595/.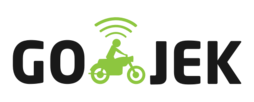 GO-JEK is Indonesia's first unicorn is currently the fastest growing start-up in South Asia and the largest in Indonesia in terms of valuation, funding raised and number of transactions. Having started as a bike-taxi hailing business, the start-up grew more than 900X (thatâ™s 90,000%) in just 18 months and diversified into food delivery, one-hour courier delivery, grocery delivery and has even aggregated trucks on its platform. It has partnered with over 900,000 two wheel and four wheel drivers and 5,000 trucks across Indonesia, all of whom, collectively cover an average distance of 7 million kilometres each day. GO-JEK has product development centre in Bangalore and is now hiring best developers in India.

True to its name, it was an innate enthusiasm and passion for building web solutions in Ruby On Rails. that led to the establishment of Josh Software in 2007. With a belief that Programming is An Art, Josh Software has a unique organizational process focused to facilitate high performance, scalability and high-standard code quality. The hand picked Josh Software team of 78 regularly contributes back to the open source community. Driven by enthusiasm and passion.

Fidel Technologies is a technology firm & offers innovative IT - Localization solutions and services with offices in Tokyo & Pune. We work with global enterprise product companies / Financial / System integrator firms and deliver technology driven solutions in local languages. For more details please check www.fideltech.com (enterprise IT), www.fixsol.com (Fintech) , www.linguasol.net (Localization solution) We wish all the best to the RailsGirls event.
---
Highlights from Rails Girls Pune 2014