You learn designing, prototyping and coding with the help from our coaches.
You need a laptop (but if you don't have one, let us know), curiosity and a sprinkle of imagination!
Want to help? We are looking for partners and organizers. Email us.
---
Schedule(Tentative)
8:00 - 8:30

Registration

8:30 - 9:00

Keynote

9:00 - 11:00

Workshop

Hands-on, minds-on learning! Meet Ruby, Rails and much more.
11:00 - 11:15

Tea/Coffee Break

11:15 - 12:15

Workshop

12:15 - 13:00

Lunch

13:00 - 15:30

Workshop

Extend your application.
15:30 - 15:45

Tea/Coffee Break

15:45 - 16:45

Workshop

16:45 - 17.30

App Showcase

Present what amazing apps you have built during our workshops!
Community
Pune Ruby User Group is a local community of Rubyists and enthusiasts of open source software.
FAQ
How much does the workshop cost? Nothing, it's free! You just need to be excited!
Who is this aimed for? Women of any age with basic knowledge of working with a computer. We've had people of all ages taking part.
Can men attend? Yes, but you need to be accompanied by an interested lady. Also, girls are given a priority.
I know how to program - How can I help? We're also looking for people to be coaches. We'll have a two-three hour workshop before the event to walk you through the curriculum. Email us
Information
Call for applications opens on December 22nd 2016. Stay tuned!
Acceptances informed: January 10th 2017
Location:
ThoughtWorks Technologies (India) Pvt Ltd.
6th Floor, Binarius Building,
Deepak Complex,
National Games Road,
Beside Sales Tax Office,
Shastrinagar, Yerawada
Pune, Maharashtra 411006
Partners
Rails Girls Pune is co-organized with our awesome partners.
Want to help? We're looking for partners & sponsors for the non-profit event! Email us!

BigBinary is a Ruby on Rails Consulting company based in San Francisco, Miami and Pune. Over the years, they have made tons of contributions to Ruby on Rails code, with their team consisting of three of the top 40 contributors to Ruby on Rails. They build web and mobile applications using Ruby on Rails, React and React Native.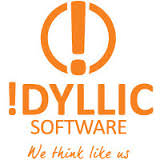 At Idyllic Software we're driven by our love for software, design and people. We dislike insane rules that govern our work, so you wont find scheduled work hours, in-times and long meetings around the white board. We love building applications for the web and we'd like to keep it that way so we try to get rid of anything that comes in the way. We have liberal leave policies to ensure we have a break when we need one and working remotely is always an option when you are not in the mood to deal with the traffic. Beer soothes us so beer fridays mixed with tech talks and discussions is how we roll.

True to its name, it was an innate enthusiasm and passion for building web solutions in Ruby On Rails. that led to the establishment of Josh Software in 2007. With a belief that Programming is An Art, Josh Software has a unique organizational process focused to facilitate high performance, scalability and high-standard code quality. The hand picked Josh Software team of 38 regularly contributes back to the open source community. Driven by enthusiasm and passion.

ThoughtWorks is a community of passionate individuals whose purpose is to revolutionize software design, creation and delivery. We deliver disruptive thinking and empowering technology to help our clients succeed.
---
Highlights from Rails Girls Pune 2014