Information
Application opening: August 20, 2014
Application deadline: September 4, 2014
Acceptances informed: September 8, 2014
Location: WSNHiD, gen. Tadeusza Kutrzeby 10, Poznań
Sponsors
Rails Girls Poznan would not be possible without our amazing sponsors! Want to help? Drop us a line! We're looking for partners & sponsors for the non-profit event!

ShopAlike is a virtual shopping centre comprised of well-known and widely acclaimed brands and online shops under one roof. The service was designed with the use of the newest Online Marketing trends in order to live up to the expectations of the customers from almost 19 countries for ex. Poland, Germany, France, Italy, Sweden, Netherlands, Russia, Brasil or India. The founder of the virtual shopping centre.

GitHub is the best place to share code with friends, co-workers, classmates, and complete strangers. Over three million people use GitHub to build amazing things together.

Envato is a bootstrapped Australian company that operates an ecosystem of sites with a global community. We're passionate about the web, and about enabling creators to make a living doing what they love. At Envato, we make websites that help people from all over the world change the way they earn and learn online. We might be far away from Poznań, but we support Rails Girls all around the world because it's a movement we believe in.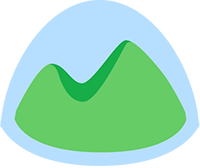 Basecamp is the world's #1 project management tool. For the last 10 years, companies have been switching to Basecamp because it's famously easy-to-use, reliable, and It Just Works™!

DigitalOcean is the world's fastest growing cloud provider built for developers. Our mission is simple: we're passionate about making complex infrastructure simple and delighting our customers with a seamless experience that brings them joy. New users can easily deploy a blazing fast cloud server in 55 seconds with an intuitive control panel interface, which can be replicated on a larger scale with the company's straightforward API.

Netguru is an Agile Ruby agency with excellent track record and great communication skills. We love to develop web and apps! Give us a ping!

Allegro is an online marketplace which owns and operates over 100 ecommerce-related websites in Central and Eastern Europe. Its 40 million users generate more than 500 million page views per day.

HitFox is a company builder that provides a unique and fast-moving platform for entrepreneurship in the fields of Advertising, Big Data and FinTech. Our experienced founders and talented employees have built a strong foundation that allows us to quickly spot and realize opportunities for building highly synergetic companies. A part of the success of HitFox and its companies stems from assembling the best teams to drive us forward, and actively giving our people chances for fast individual advancement. HitFox grows companies and people.
Partners & Supporters
Rails Girls Poznan is co-organized with our awesome partners and supporters.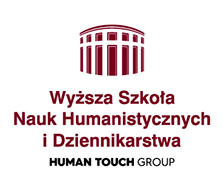 School of Humanities and Journalism is one of the oldest private universities in Poznań. SHJ owns its stable position in the university sector not only because of its ability to meet the changing needs of the job market, but also its unique range of studies at BA, MA and Postgraduate Diploma level. Its best ambassadors are the fantastic students and graduates, past and present, who work with lecturers and business partners whose guiding principle is to be open to young people's development as future professionals.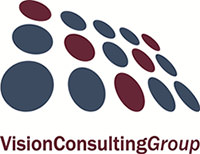 Vision Consulting Group is Marketing Communication and Public Relations Agency from Poznań. We work on the local market, as well as on the nationwide. We satisfy our Clients' growing needs with pleasure. Experience with VCG starts from the beginning, when we meet for the first time and invite our Client to the world of new opportunities. Our creative team offers fresh vision, unique ideas and wide knowledge about our branch. Altogether it creates a perfect mix and empowers us to fit our actions precisely to the Client's needs, products and services.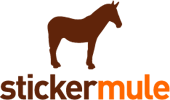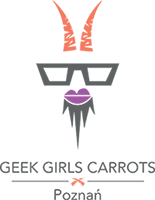 ---
FAQ
How much does the workshop cost? Nothing, it's free! You just need to be excited!
Who is this aimed for? Women of any age with basic knowledge of working with a computer. We've had people of all ages taking part. Most of the program is run in english and please bring your laptop.
How do you choose the attendees? We want a diverse group of people who are motivated and curious about learning.
Can men attend? Yes, but you need to be accompanied by an interested lady. Also, girls are given a priority.
I know how to program - How can I help? We're also looking for people to be coaches.