Rails Girls aims to give tools for girls and women to build their ideas.
You learn designing, prototyping and coding by doing it with help from our coaches.
You want to help? We are looking for Rails coaches, speakers and sponsors. Email us.
---
Photos
We'll add more photos soon. If you have some send us the link at railsgirlspoznan@gmail.com
---
Friday, 6th September
18:00 - 20:00

Installation party

Get know the attendees a little bit before hand. Bring your laptop if you can, so we can install Ruby on Rails for you.
Sponsors, boyfriends, girlfriends and developers that happen-to-be-in-the-neighborhood are more than welcome to join.
20:00 - 22:00

Coach Dinner

All of the coaches are welcome to our coach dinner! Thank you for supporting Rails Girls Poznan!
---
Saturday, 7th September
9:00 - 10:00

Breakfast, coffee, registration.

Coffee, cake, code.
10:00 - 13:00

Workshop

Hands-on, minds-on learning! Meet Ruby, Rails and much more.
13:00 - 13:45

Lunch

13:45 - 14:00

Bentobox - Understanding Web Apps

14:00 - 15:00

Lightning Talks

14:00 - 18:00

Workshop

Extend your application.
18:00

Afterparty

Open for everyone, meet cool people interested in tech. Location: Głośna św. Marcin 30, 61-805 Poznań
---
What do they say about us?
dalach.blogspot.com
melain.wordpress.com
Moje Miasto Poznan
Lepszy Poznan
Codzienny Poznan
WEBROAD.pl
Nasze Miasto
Lepszy Poznan
---
FAQ
How much does the workshop cost? Nothing, it's free! You just need to be excited!
Who is this aimed for? Women of any age with basic knowledge of working with a computer. We've had people of all ages taking part. Most of the program is run in english and please bring your laptop.
How do you choose the attendees? We want a diverse group of people who are motivated and curious about learning.
Can men attend? Yes, but you need to be accompanied by an interested lady. Also, girls are given a priority.
I know how to program - How can I help? We're also looking for people to be coaches.
Information
Applications close: Sunday, August 18th
Acceptances informed: Monday, August 26th
Location:
M26 Lab
Al.Marcinkowskiego 26, Poznan -
Map
Sponsors
Meet our lovely sponsors!
Golden sponsors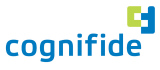 Cognifide is a marketing technology agency that provides a wide range of digital expertise for global brands such as Skype, Investec, Virgin Media. We're partners of Adobe and Sitecore. With offices in London and Poznan we're extremely proud of our friendly and delivery-focused work culture.
Partners & Supporters
Rails Girls Poznan is co-organized with our awesome partners and supporters.

ShopAlike.pl is a visual shopping center that offer the shopping experience from within your own home - without crowded stores and sometimes unsuitable opening times. Due to the large selection (600.000 products from 200 shops in Poland only!) customers do not have to search different online shops and can easily compare products, brands and shipping terms quickly and transparently. By the aggregation of many partner shops, users also benefit from several coupons and discounts.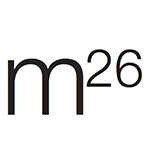 M26 Lab is a makerspace in Poznan, Poland. Our place functions both as a workshop and a venue for various events and meetings. We mix design, technology & art to develop creative ideas, products and services.

Wooga is one of the most popular social game developers for web and mobile. The company is based in Berlin, Europe's creative heart and mecca for tech industry innovators. The studio's signature approach to game design emphasizes emotional character development, usability, and superb localization.

GitHub is the best place to share code with friends, co-workers, classmates, and complete strangers. Over three million people use GitHub to build amazing things together.

Lee Hecht Harrison is the global talent development leader in connecting people to jobs and helping individuals improve performance. LHH assists organizations in supporting restructuring efforts, developing leaders at all levels, engaging and retaining critical talent, and maintaining productivity through change.

Netguru is an Agile Ruby agency with excellent track record and great communication skills. We love to develop web and apps! Give us a ping!

Marciniaki.com a couple of photographers, Aga & Hubert. She specializes in women and children photography. Hubert specializes in reportage, weeding and advertising photography. 7 years ago he met Aga and they decided to create and delight together.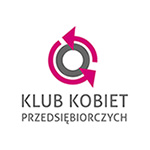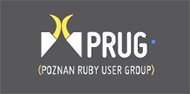 Media Patronage
Let's spread the word!


Honorary Patronage

---