You learn designing, prototyping and coding with the help from our mentors.
You need your own laptop, curiosity and a sprinkle of imagination!
You want to help? We are looking for partners and mentors. Email us
---
---
Friday
18:30 - 21:00

Let's start coding!

Registration and installation fest. Get to know the mentors and the attendees a little bit before hand. And let's start coding in Ruby! (so please bring your laptop)
Saturday
9:00 - 9:30

Coffee and code

Grab coffee and (vegen) breakfast, mingle and get ready to code!
9:30 - 9:45

Welcome

Outline of the day :)
9:45 - 13:00

Workshop

Time for Ruby. Or Rails? Or maybe HTML & CSS? Work on your Rails Application.
13:00 - 13:30

Lunch

Yummy vegan food. Also known as obiad.
13:30 - 14:30

Lightning Talks

TBA
14:30 - 16:00

Workshop

Continue working on your Rails Application.
16:00 - 16:30

Lightning Talks

TBA
16:30 - 18:00

Workshop

Extend your application.
FAQ
How much does the workshop cost? Nothing, it's free! You just need to be excited! And please bring your laptop.
Who is this aimed for? Women of any age with basic knowledge of working with a computer.
I think I might be too old for Rails Girls. You're not. It's about "girl power", not your age. We've had people of all ages taking part.
Can men attend? Yes, but women are given a priority.
But I know nothing about programming. Great, apply right now! We all have been absolute beginners at some point in our life.
But I don't have a laptop. Let us know and we will arrange one for you.
But I don't speak Polish. Polish is not required.
I signed up for the event, am I automatically attending? Nope - since we have limited space you will get a confirmation mail if you are selected.
How do you choose the attendees? We want a diverse group of people who are motivated and curious about learning.
Is there a Code of Conduct? Yes! In short, Rails Girls Krakow is dedicated to a harassment-free workshop experience for everyone. Our full anti-harassment policy can be found at: www.railsgirls.com/krakow_coc
Information
Applications open:14.05
Applications close:03.06
Acceptances informed:11.06
Workshop:29-30.06

Location: Krakow Technology Park
ul. Podole 60
30-394 Kraków
See map
Venue

Krakow Technology Park – institution supporting innovation in Małopolska Region. Their Technology Incubator has been helping startups and young entrepreneurs since 2008. They have 30+ offices for young IT companies on favorable terms, invest in startups, organize events and support tech and startup community. They're searching for passionate IT founders looking for a place to develop their business. If you want to work with other startups under one roof, believe in the culture of openness and cooperation than KTP is your place to be.
Ruby Sponsors

Qualaroo is a Customer Decision Analysis Tool. Asking people what they're thinking and learning what they're doing will only get your business halfway to serving their needs. Qualaroo gets you the rest of the way by helping you uncover the "why". Over 100 million users have given feedback via Qualaroo's technology, their surveys have delivered over 5 billion impressions and data has been exported over 80,000 times.
Emerald Sponsors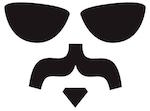 Rebased is a group of Ruby and JavaScript developers focused on delivering quality code. Their tagline sums it all: "We code. And we're good at it."
Lunar Logic is a development team that loves crafting together web and mobile apps. It's probably the most unusual company that you've heard of. You can design your own job, make all the decisions, even set your own salary or fire the CEO.

Polcode is an international full-cycle software house propelled by a passion for coding. Building outstanding web apps requires ambition, knowledge, and experience. Our devs love to ingrain all three in eager programmers, promoting Ruby and spreading best practices.

Visuality is a RoR & React software house. They're enthusiastic about great engineering, Agile methodologies and user-centered design. As a company they deliver strategy, design & development services to foreign clients. They use modern project managment tools to be as close with clients as possible. In development proces they focus on following engineering best practices to deliver highest quality code. In everyday work they aim to create a great working environment based on good communication and transparency.

Netguru builds digital products that change the way people do things. The company's clients have changed the way people listen to music, do banking, learn languages or rent bikes. Their products have been featured in TechCrunch, Business Insider and Product Hunt. In over 10 years of operation, Netguru has delivered more than 270 projects for top startups and Fortune500 companies. Currently, Netguru has over 300 people on board, and it is perceived as an employer who finds transparency and conducive working culture crucial. Netguru has been recognised in many rankings of the fastest-growing companies in Europe, for instance, in Deloitte's Technology Fast 50 and FT1000 by Financial Times.
Partners