You learn designing, prototyping and coding with the help from our mentors.
You need your own laptop, curiosity and a sprinkle of imagination!
You want to help? We are looking for partners and mentors. Email us
---
---
Friday
18:00 - 19:00

Let's start coding!

Register, meet your mentor and the team, set up your laptop and grab something to drink. You're ready to code!
19:00 - 21:00

Workshop
Saturday
9:00 - 9:30

Coffee and code

Grab coffee and (vegan) breakfast, mingle and get ready to code!
9:30 - 9:45

Welcome

Outline of the day :)
9:45 - 13:30

Workshop

Time for Ruby. Or Rails? Or maybe HTML & CSS? Work on your Application.
13:30 - 14:00

Lunch

Yummy vegan food. Also known as obiad.
14:00 - 15:00

Lightning Talks

Change can be scary and that's alright

How to start your first job in IT in 2022

Chargers say hi

Things I wish I'd known at the beginning of my career as a software engineer

15:00 - 16:30

Workshop

Continue working on your Application.
16:30 - 17:00

Q&A panel

17:00 - 18:30

Workshop

Extend your application.
18:30 - 20:30

Cool down and networking

Simply be together.
FAQ
How much does the workshop cost? Nothing, it's free! You just need to be excited! And please bring your laptop.
Who is this aimed for? Women and non-binary people of any age with basic knowledge of working with a computer.
I think I might be too old for Rails Girls. You're not. It's about your willingness and curiosity, not your age. We've had people of all ages taking part.
Can men attend? Yes, but women and non-binary people are given priority.
But I know nothing about programming. Great, apply right now! We all have been absolute beginners at some point in our life.
But I don't have a laptop. Let us know and we will arrange one for you.
But I don't speak Polish. Polish is not required.
I signed up for the event, am I automatically attending? Nope - since we have limited space you will get a confirmation mail if you are selected.
How do you choose the attendees? We want a diverse group of people who are motivated and curious about learning.
Is there a Code of Conduct? Yes! In short, Rails Girls Kraków is dedicated to a harassment-free workshop experience for everyone. Our full anti-harassment policy can be found at: www.railsgirls.com/krakow_coc
Information
Applications open:10.05
Applications close:30.05
Acceptances informed:6.06
Workshop:24-25.06

Venue
Zendesk Office
Marii Konopnickiej 29
30-302
Please note that this is the new Zendesk office, not the previous one on Wyczółkowskiego
Ruby Sponsors
Zendesk started the customer experience revolution in 2007 by enabling any business around the world to take their customer service online. Today, Zendesk is the champion of great service everywhere for everyone, and powers billions of conversations, connecting more than 100,000 brands with hundreds of millions of customers over telephony, chat, email, messaging, social channels, communities, review sites and help centers. Zendesk products are built with love to be loved. The company was conceived in Copenhagen, Denmark, built and grown in California, taken public in New York City, and today employs more than 6,000 people across the world.
Lunar Logic is a development team that loves crafting web and mobile apps together. It's probably the most unusual company that you've heard of. Each of us designs their own job, we make all decisions collectively, even when it comes to setting our salaries. Half of our developers are women.
Maxio provides subscription and revenue management solutions that help growing subscription businesses offer flexible pricing and packaging—without the financial headaches. With our platforms (Chargify & SaaSOptics), SaaS companies can manage any subscription model, calculate revenue, and generate custom reports that investors love. We're taking finance farther so businesses can go faster. 🚀
Emerald Sponsors
We are your comPANION for e-transformation & smart fleet management. The future of transportation is electric. PANION informs & enables companies to guide the way to a sustainable and profitable, future-proof business in e-mobility. Powered by our EV Transition, Charge Planning & Fleet Management software tools, and expert consultancy –we charge your way to fleet electrification. Our mission is to be the global authority for e-transition & fleet management, to simplify complexity – and together with you – lead the change.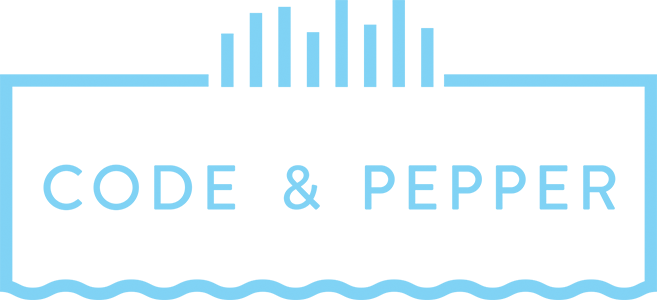 Code & Pepper gives global FinTech companies a boost by helping them in product design and development. 100% FinTech focus, devotion to financial software development, and best development practices in the industry make Code & Pepper unique internationally. Code & Pepper's key clients got investments from J.P. Morgan, Barclays Bank, and Thomson Reuters.
Partners