Information
Applications are closed! Acceptances informed: September 24
Location:
W3 Digital
Sıraselviler Caddesi 33/Bodrum Kat
Beyoğlu/İstanbul
Partners
Rails Girls Istanbul is co-organized with our awesome partners.
Want to help? We're looking for partners & sponsors for the non-profit event! Email us!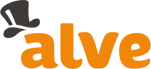 Alve.com is an innovative price comparison engine where users can compare products and prices offered by various merchants in Turkey. In other words, Alve acts as your ally in order to find the best deals and make the smartest purchasing decisions. As a subsidiary of Skroutz.gr, the leading Greek price comparison engine, Alve is also built on Ruby on Rails.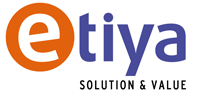 Etiya is a leading Next generation CRM and Order Management solution provider. We provide CRM, Order Capture, Order Management, Convergent Product and Catalog Management all designed to speed up your business. To be more competitive in today's telco business all you need is speed. We are here to be your trusted partner in a rapidly changing business environment.
Microsoft Corporation is an American multinational software corporation headquartered in Redmond, Washington that develops, manufactures, licenses, and supports a wide range of products and services related to computing.

Railslove is a passionate team of hackers and thinkers from Cologne, Germany. We love building web applications.

W3 is an istanbul based full-service agency offering interactive solutions for international brands across the globe.
webBox.io is a web production company which uses modern web technologies such as Ruby, Python and Unix also provides native iOS and MacOS software services and developer training courses.

YeniHayat is an IT Corporation providing technical support and training for different sets of critical problems encountered in fields of embedded Linux development, high leveled web projects and distributed network management.
---
FAQ
How much does the workshop cost? Nothing, it's free! You just need to be excited!
Who is this aimed for? Women of any age with basic knowledge of working with a computer. We've had people of all ages taking part. Most of the speeches are given in turkish, and small group work is done in turkish. Please bring your laptop.
Can men attend? Yes, but you need to be accompanied by an interested lady. Also, girls are given a priority.
I know how to program - How can I help? We're also looking for people to be coaches. We'll have a two-three hour workshop before the event to walk you through the curriculum. Email us