UPCOMING MEETUPS
We host meetups every 2nd and 4th Tuesday of the month.
These are casual hacker-style events for anyone to come learn, code, and have fun!
Anyone is welcome at the meetups.
CHECK DATES & RSVP HERE
Meetup Sponsors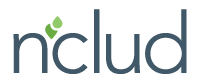 UPCOMING WORKSHOPS
Thursday, June 13th, 2013
We are so excited to pair up with RubyNation for our June workshop!
RubyNation is THE conference for Rubyists all along the Mid-Atlantic and East Coast region. If you haven't registered, sign-up today!
Be sure to check out RubyNation!
---
You learn designing, prototyping and coding with the help from our coaches.
You need your own laptop, curiosity and a sprinkle of imagination!
---
Workshop Event Dates
Installation Party Schedule
Tuesday, June 11, 2013 6:00pm - 9:00pm
Location: 1005 7th Street NW, Washington DC
Click here to expand/collapse the Installation Party Schedule
6:00pm - 9:00pm

Installation Party/Meetup Get Together

Get know your coaches and peers. Bring your laptop so we can help you install Ruby on Rails using the install guide if you haven't already installed them.

Location: LivingSocial, 1005 7th Street NW, Washington DC
---
Workshop Schedule
Thursday, June 13, 2013 8:30am - 5:30pm
Location: One Veteran's Place Silver Spring, MD 20910
*Please note exact times for each section are not set in stone and may change as the event gets closer*
Click here to expand/collapse the Workshop schedule.
8:30am - 9:15am

Registration

If you haven't had a chance to install Ruby and Rails before the workshop you can get help from coaches at registration using the install guide.

9:15am - 9:30am

Welcome and Intro's

We will talk about our awesome sponsors, the structure of the day, and designing web applications. You will also get to meet your team and coach for the day.

9:30am - 12:00pm

Learn Ruby, Rails, and Start Coding

We will do an overview of Ruby then start coding with Ruby.
Learn about Rails and why it's awesome from Rails experts
And get building with Rails.

12:00pm - 1:00pm

Lunch

Reward yourself for a successful morning with some grub.

1:00pm - 1:30pm

Review

We will come back together review what you've been building and answer any questions.

1:30pm - 4:15pm

Complete Your Rails Apps

You will continue to work in your groups adding features and style to your Rails applications.
We will event have a chance for you to show them off to the group.

4:15pm - 5:30pm

Get Inspired!

We will be having a couple lightning talks from female leaders in the Ruby community, CTOs, and develoeprs, to help you keep going with the skills you gain at the workshop.

Talk topics include: Becoming Your Own CTO, The Lean Startup Method, Grit, and more!

6:00pm - 8:00pm

Afterparty

Treat Yo' Self after a day of hard work and building your first Rails app, you deserve it! Location TBA, time subject to change
---
RubyNation Schedule
Friday and Saturday, June 14-15, 2013
location: One Veteran's Place Silver Spring, MD 20910
All Day

RubyNation Conference

Attendees and coaches are encouraged to attend the RubyNation conference to keep learning and coding!
June Workshop Information
Applications
Applications are now closed
Questions regarding applications? railsgirlsdc@gmail.com
Location:
RubyNation
Silver Spring Civic Building
One Veteran's Place
Silver Spring, MD 20910
---
June 2013 Workshop Team
Jessie Link, Coach @mad_typist
Guillermo Esteves, Coach @gesteves
Steve McKinney, Coach @stevechiagozie
Jessica Eldredge, Coach @jessabean
Joanna Marquez, Coach @kntreadway
Nichole Treadway, Coach @jomarquez
Gregory Kenenitz, Coach @aceofbassgreg
Pamela Vong, Coach @pamtaro
Melanie Gilman, Coach @melaniegilman
Chris Sexton, Coach @crsexton
Ed Drain, Coach @soldiercoder
Gray Herter, Coach @grayherter
Karen Gillison, Coach @kgillison
Sandi Metz, Coach @sandimetz
John Paul Ashenfelter, Coach @johnashenfelter
Fiona Teng, Volunteer @feeteng
Allison Sheren, Volunteer @alli_p
Brigitta Norton, Volunteer @algazel
Liz Steininger, Organizer @liz315
Emily Williamson, Organizer @districtEm1
---
Past Workshops
November 3, 2012
The second workshop was part of DCWEEK and held in Microsoft's Offices. This workshop was attended by about 40 participants, 12 coaches and a few organizers and volunteers.
September 14-15, 2012
Held at LivingSocial's office, the first Rails Girls DC received over 170 applications! This workshop was attended by about 40 participants, 16 coaches and a few organizers and volunteers.
More About the Workshops
The Two X-Factor by Pamela Overman
Recap: Rails Girls Washington DC by Karen Gillison
Rails Girls DC - September 2012 by Veronica Erb
Rails Girls DC - Where It All Clicked! by Emily Williamson
Rails + Girls = A Better Community by Intridea
Storify Story About Rails Girls DC #2 by Liz Steininger
September Workshop Photos
---
November 3, 2012 Team
Piotr Steininger, coach @polishprince
Tim Anderegg, coach @tanderegg
Joanna Marquez, coach @jomarquez
Laura Ferguson, coach
Jacob Patton, coach @trisignia
Ed Drain, coach @soldiercoder
Jess Eldredge, coach @jessabean
Ryan Sandridge, coach @dissolved
Pamela Vong, coach @pamtaro
Guille Carlos, coach @guillec
Lisa Pann Pourkhomami, coach @lpann
Alicia Lauerman, coach @allyDvour
Liz Steininger, organizer @liz315
Brigitta Norton, organizer @algazel
Emily Williamson, volunteer @districtEm1
---
September 14-15, 2012 Team
Piotr Steininger, coach @polishprince
Maria Gutierrez, coach @mariagutierrez
Jim Gay, coach @saturnflyer
Pamela Overman, coach @pwnela
Jessica Eldredge, coach @jessabean
Tony Pitale, coach @tpitale
Tanya Bodnya, coach Github: tbodnya
Ryan Foster, coach @ry_fo
Mike Subelsky, coach @subelsky
Pete Campbell, coach @sumirolabs
Chris Mar, coach @cmar
Sean Marcia, coach @seanmarcia
Karen Gillison, coach @kgillison
Steve McKinney, coach @stevechiagozie
Brock Wilcox, coach @awwaiid
Liz Steininger, organizer @liz315
Brigitta Norton, organizer @algazel
Lynn Wallenstein, volunteer @LynnWallenstein
Adelia Curtis Duarte, organizer @ACD20
---