Information
Applications close: June 27th, 2013
Acceptances informed: July 10th, 2013
Location:
201 S. Tryon St., 15th Floor.
View Larger Map
Partners
Rails Girls Charlotte is co-organized with our awesome partners.
Want to help? We're looking for partners & sponsors for the non-profit event! Email us!

Skookum Digital Works is a technical partner for dreams, ideas, entrepreneurs and startups. We formulate, build and package mobile apps, webapps, custom software and data visualizations as business products and services for you to own and resell.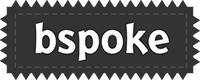 bspoke Supporting the Charlotte tech community since '08. If you'd like to consider a new career in technology, bspoke recommends Launchpad Code Academy

Heroku is a cloud application platform – a new way of building and deploying web apps. Developers can focus 100% on code and never think about servers, instances, or VMs again. Hundreds of thousands of developers have already deployed millions of apps to Heroku.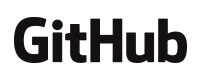 GitHub is the best way to build software together. Whether it's your company's app, your favorite open source library, or a weekend side project, GitHub helps everyone work better by providing tools for easier collaboration and code sharing on any device. Start collaborating today—open source project hosting is free!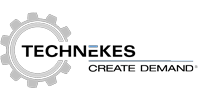 Technekes is that cog bridging the gap between marketing and sales to bring buyers and sellers together. We analyze data to gain insight and prioritize opportunities. We execute multi-channel programs and solutions suited to your specific needs. We drive sales during critical windows, to qualify and nurture leads and set appointments for busy salespeople - all to create demand for your products and services. We measure your success and most importantly, we work as your partner, keeping you up to speed with custom program dashboards and exceptional client service. Long story short, we create a lot of handshakes.

Heipile aims to expand your information universe by revealing how all the facets of a story are connected together. We're convinced that true knowledge is gained by seeing scenarios through a variety of lenses and we want to help you breakout of your insular online bubble. Learn more about our upcoming beta on our blog.

Lending Tree, LLC is the nation's leading online lender exchange. LendingTree provides a marketplace that connects consumers with multiple lenders, as well as an array of online tools to aid consumers in their financial decisions. Since inception, LendingTree has facilitated more than 30 million loan requests and $214 billion in closed loan transactions. LendingTree provides access to lenders offering mortgages and refinance loans, home equity loans/lines of credit, and more. LendingTree, LLC is a subsidiary of Tree.com, Inc. (NASDAQ: TREE).
Blue Cotton: Our purpose is to deliver you a quality custom product AND to provide an outstanding customer experience in the process. Your happiness is our happiness. We want to help you share your message using quality custom products and make sure you have a great time doing it.
---
Friends of Rails Girls CLT

Charlotte Hackers & Founders is for programmers, designers and entrepreneurs in the area who are interested in startups and making things. We share stories, events, resources, and guidance for building awesome projects and products on the web.
---
FAQ
How much does the workshop cost? Nothing, it's free! You just need to be excited!
Who is this aimed for? Women of any age with basic knowledge of working with a computer. We've had people of all ages taking part. Don't forget your laptop!
Can men attend? Yes, but you need to be accompanied by an interested lady. Also, girls are given a priority.
I know how to program - How can I help? We're also looking for people to be coaches. We'll have a two-three hour workshop before the event to walk you through the curriculum. Email us