Information
Applications close: 14th January 2014
Acceptances informed: 16th February 2014
Location:
Betagroup coworking,
4 rue des Pères Blancs,
1040 Etterbeek
Belgium
http://goo.gl/maps/Mr1tg
---
FAQ
How much does the workshop cost? Nothing, it's free! You just need to be excited!
Who is this aimed for? Women of any age with basic knowledge of working with a computer. We've had people of all ages taking part. Most of the speeches are given in english, but small group work can be done in Dutch, French or German. Please bring your laptop.
Can men attend? Yes, but you need to be accompanied by an interested lady. Also, girls are given a priority.
I know how to program - How can I help? We're also looking for people to be coaches. We'll have a two-three hour workshop before the event to walk you through the curriculum. Email us
Brought to you by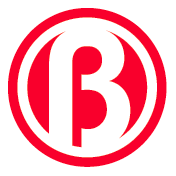 Betagroup Coworking Brussels is a shared office coworking space in Brussels.

MongoDB is an open source, document-oriented database designed with both scalability and developer agility in mind. Instead of storing your data in tables and rows as you would with a relational database, in MongoDB you store JSON-like documents with dynamic schemas.

8thColor is the team behind PullReview, a product that automated code reviews using GitHub.

UP-nxt is a research and development center, focusing on cloud based technologies and that enable service providers to offer collaboration and communications services on top of both public and private infrastructures.

GitLab GitLab is open source software to collaborate on code. Create projects and repositories, manage access and do code reviews.

GitHub supports powerful collaboration, code review, and code management for open source and private projects.
Sponsors
Rails Girls Brussels is co-organized with our awesome partners.
Want to help? We're looking for partners & sponsors for the non-profit event! Email us!