Saturday 22nd July
9:00 - 9:45

Registration, coffee and installation fest

During the morning we'll install Ruby on Rails on your computer.
9:45 - 10:15

Welcome

Outline of the day & word from sponsors
10:15 - 10:45

Understanding Web Apps

Let's get coding! We will give you an introduction to basic concept of web programming. What we'll learn and how it all fits together.
11:00 - 13:00

WORKSHOP

Jumpstart your first web application, coaches will help you get started.
13:00 - 14:00

Lunch

14:00 - 14:30

Lightning talks from coaches

TBA
14.30- 17:00

WORKSHOP

Extend your application. Some serious app building will happen here!
18:30 -

Afterparty!

Open for everyone, meet cool people interested in tech. We start at HubHub

---
FAQ
How much does the workshop cost? Nothing, it's free! You just need to be excited!
Who is this aimed for? Women of any age with basic knowledge of working with a computer. We've had people of all ages taking part. Most of the speeches are given in english, but small group work is done in slovak and english. Please bring your laptop.
Can men attend? Yes, but you need to be accompanied by an interested lady. Also, girls are given a priority.
I know how to program - How can I help? We're also looking for people to be coaches. We'll have a two-three hour workshop before the event to walk you through the curriculum. Email us
Is there a Code of Conduct? Yes! In short, Rails Girls Bratislava is dedicated to a harassment-free workshop experience for everyone. Our full anti-harassment policy can be found at: www.railsgirls.com/bratislava_coc
Information

Location: HubHub Bratislava, Twin City B, Mlynské Nivy 14, Bratislava
Rails Girls Bratislava
in a larger map
Follow us
---
Organisers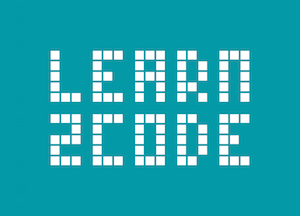 V Learn2Code učíme ľudí designovať a programovať moderné webstránky a mobilné aplikácie. Robíme prezenčné aj online kurzy na Slovensku a v Čechách.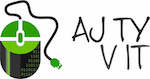 Ženy a dievčatá v informatike. Ako ich sem dostať? Projekt Aj Ty v IT vznikol s cieľom povzbudiť dievčatá k štúdiu informatiky a následnému zamestnaniu v danom odbore.
---
Sponsors
Rails Girls Bratislava is co-organized with our awesome sponsors and partners. Want to help? We're looking for partners & sponsors for the non-profit event! Email us!
Venue sponsor

With the heart of pioneers, we create the most innovative areas where startups, corporations, investors and enthusiasts can find what they are looking for.
---
GOLD sponsors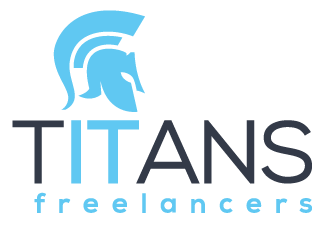 TITANS freelancers je jedným z popredných nezávislých poskytovateľov IT služieb v oblasti outsourcingu IT špecialistov. Ak potrebujete pružne prispôsobovať veľkosť Vašich IT kapacít, zvyšovať výkonnosť Vášho IT oddelenia alebo znižovať mzdové náklady, TITANS freelancers Vám ponúka extra svaly pre Vaše IT projekty.
Freelancerom ponúkame množstvo jedinečných projektov v oblasti IT.
---
Media Partners

robime.it je portál pre IT ľudí, ale aj pre tých, ktorí s IT úzko spolupracujú. Nájdete u nás 300+ blogov od 60+ blogerov zo sveta IT, tipy a rady pre odborný a kariérny rast. Nájdeme vám dobrých kolegov.